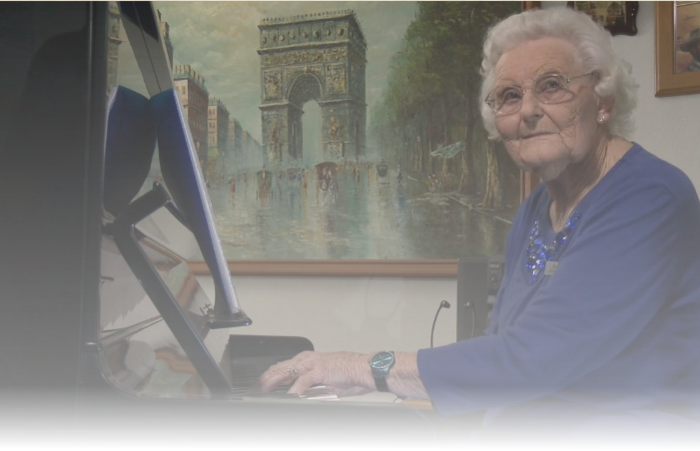 Meet Jan Thompson-Hillier
a true professional I'm sure you will agree.
Jan's beautiful piano music is now available for streaming and downloading via Spotify, Amazon Music, Apple Music, Google Play Music and most other music streaming apps around the world.
Click on the MUSIC tab in the menu above or type 'Jan Thompson-Hillier' in the album search on your favourite Online Music app to display a large variety of classics, dance and sing-along favourites, shows, nursery rhymes, Christmas carols and many of your favourite old inspirational hymns.
Video
We were very fortunate to capture this interview while in NSW. Jan was 92 when she recorded this number. Sadly she died twelve months later in 2017 leaving a legacy of her extraordinary talent at the piano for all to enjoy.
Professional pianist Jan Thompson-Hillier is interviewed by Graeme Pope (2016)